EVEREST MEETING AT POLIMI
We are present at the hybrid meeting of the EVEREST Project. We have gathered Politecnico di Milano and online with the same mission. We are here to exchange information, to join in discussions, and to plan our activities for the next months to successfully cooperate and share the results.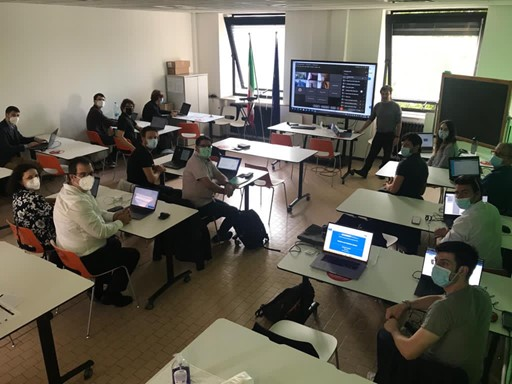 Joint TUD-PDM paper presented at HPCFPGA2021
Karl Friebel presented the first joint research paper in EVEREST at the FPGA for HPC Workshop 2021. This work describes a DSL-to-bitstream flow that automates the porting of scientific application onto FPGA-based systems.
EVEREST mentioned in the Rochester Institute of Technology (RIT) seminar
Stephanie Soldavini presented her work in a seminar organized by the Rochester Institute of Technology. She also presented how it fits into the EVEREST global picture.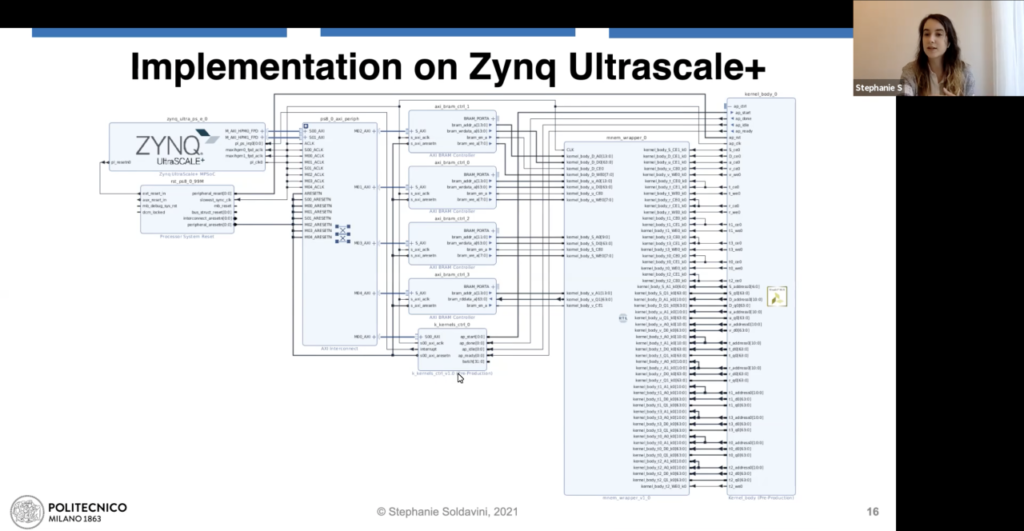 EVEREST AT THE CLOUDFLPGA DEVOPS
EVEREST presented at cloudFPGA DevOps.
Michele Paolino and Christian Pilato presented the EVEREST SDK as a potential solution to ease the use of complex FPGA-based platforms, like IBM cloud FPGA.
The cloud FPGA DevOps workshop is part of the FPL 2021 program.
EVEREST AT THE PASC Conference
A digital event: The Platform for Advanced Scientific Computing (PASC) Conference
Date: July 9, 2021 at 16:30 CEST
Presenter: Jeronimo Castrillon
Keynote: Domain Specific Languages to Tame Heterogeneous and Emerging Computing Systems
More info: https://bit.ly/PASC21_Jeronimo_Castrillon
EVEREST on Hipeac Magazine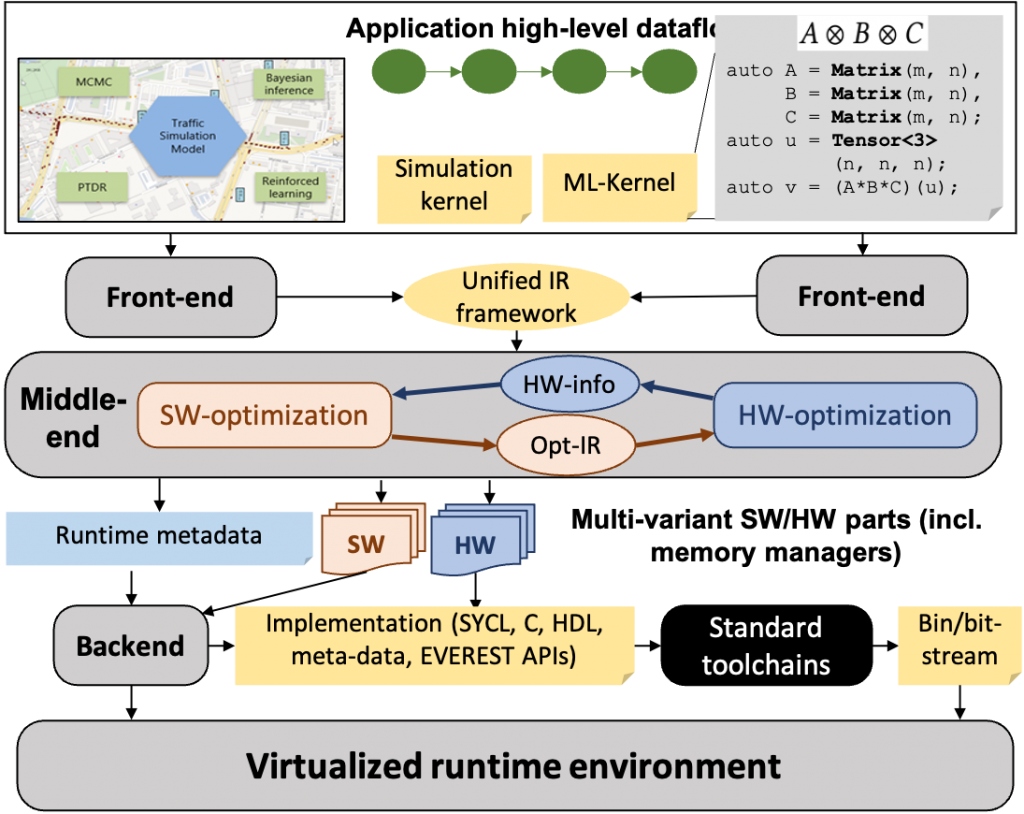 What are the aims of the EVEREST project? How the EVEREST approach is going to be validated? Who cooperates on the EVEREST project?
The latest issue of the HiPEACinfo magazine brings the information to all these questions.
Read the article here: bit.ly/EVEREST_HiPEACinfo
eveREST AT THE DATE 2021 Conference
The EVEREST project participated with a booth at the exhibition of the IEEE Design, Automation and Test in Europe Conference (DATE) 2021, 1-5 February 2021, Virtual Event.
Christian Pilato presented the paper "EVEREST: A design environment for extreme-scale big data analytics on heterogeneous platforms" at the IEEE Design, Automation and Test in Europe Conference (DATE) 2021.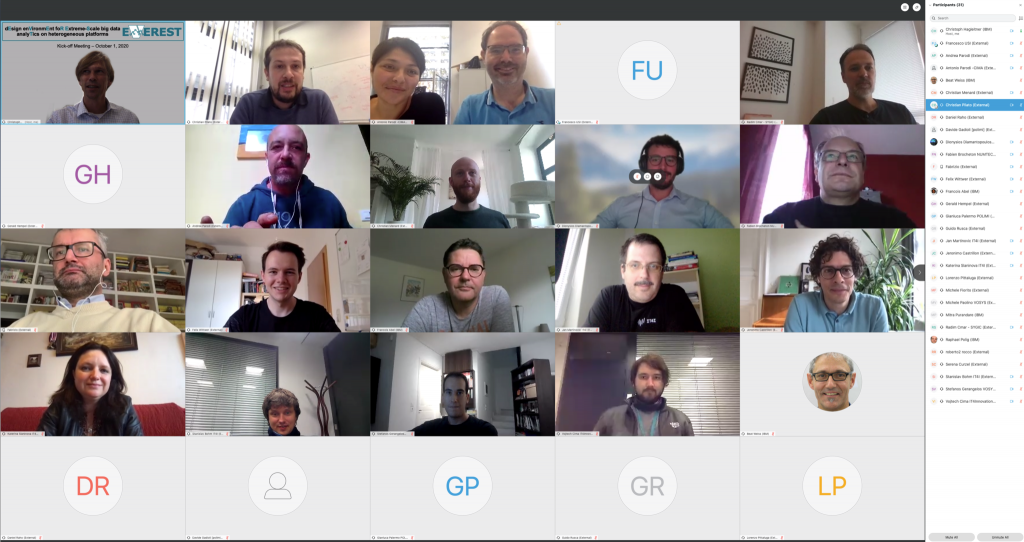 The EVEREST kick off meeting was organized on the 1st October 2020 as Virtual Event.
A big thanks to all the partners for their participation! Looking forward to a fruitful cooperation.